I started taking barre classes at Barre Centric in Buffalo when they opened almost two years ago.  I was looking for a low impact activity to supplement my running.
Barre class is a mix of ballet, Pilates and yoga moves.  You use your own body t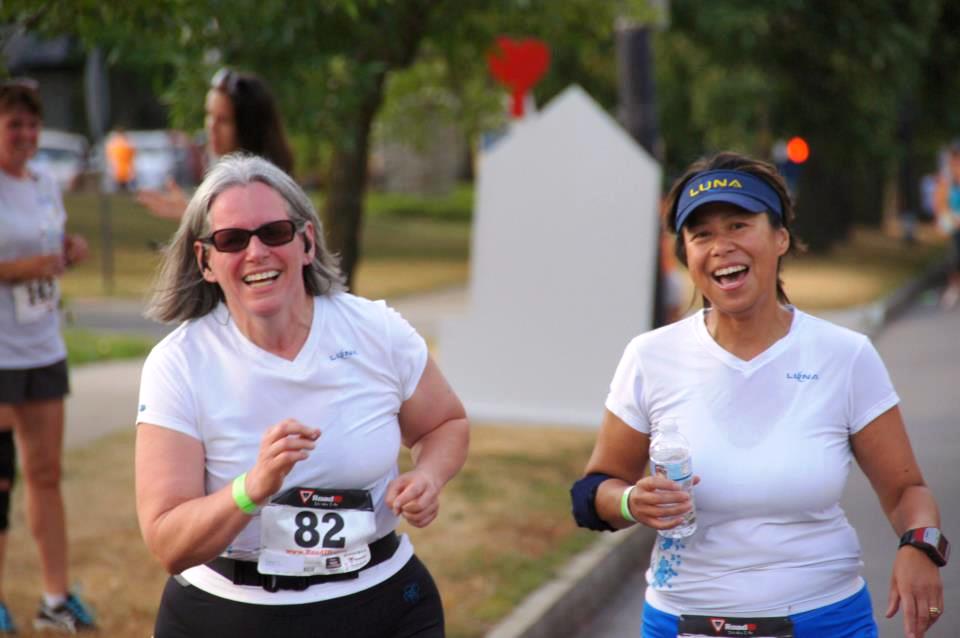 o create resistance while strengthening the large muscle groups.  Arms, thighs, glutes and abs are all worked to fatigue by small precise motion.  When the muscles start to shake, you know that you are creating change. After working the muscles, they are stretched and the goal is to create long, lean muscle mass. Classes may appear easy to onlookers, but the exercises are challenging and often changed to keep you on your toes.  All exercises have modifications to increase or decrease the degree of difficulty.  This allows people of varying degrees of ability to attend the same class.  You are always encouraged to challenge yourself. Barre classes help strengthen your core, increase flexibility and increase balance, all of which will help you on your next run.
Barre Centric was the first Barre Studio to Open in Buffalo.  Gia de Zitter and Rachael Hughes were childhood friends who wanted to move back to Western New York after college.  Gia attended Point Park University for Ballet and Rachael went to Ohio State for Business Marketing.  They opened Barre Centric in the Fall of 2012. Their studio has a warm friendly atmosphere where everyone feels welcome, much like Team Luna Chix – Buffalo Run. Gia will be running our Barre Centric workout next Monday, July 14th at Island Park in the Village of Williamsville. So, I hope to see you at the Barre soon!
-Ann Fickelscherer