Welcome to Barre Centric!
Barre Centric is Buffalo's first barre fitness studio, founded in early 2012 by two local dancers! The studio features small group fitness classes that are ideal for toning, flexibility, strength, and balance. We offer various types of barre fitness classes and constantly change our choreography so that your body refrains from plateauing and your muscles keep changing. Our certified and motivating instructors, fun and innovative classes, and positive and encouraging community make Barre Centric the perfect place to change your body and lifestyle. Voted Buffalo's Best Fitness Classes 2013!
Meet us
Rachael Hughes, co-owner
Born and raised in Buffalo, NY, Rachael has always been passionate about fitness and living an active lifestyle. She grew up playing several sports and dancing competitively at David de Marie. While completing her Bachelor's degree in Business Administration and Spanish minor at The Ohio State University, she was a member of The Ohio State Dance Team all four years. She competed nationally at NDA and UDA Collegiate Nationals and served as captain her senior year. Always interested in new cutting-edge fitness regimens, Rachael wanted to bring a new, effective, and fun workout to the Western New York area and the Barre Centric technique was soon born. Rachael is an AFAA Certified Group Fitness Instructor and is excited to inspire others to strengthen and lengthen their bodies at the barre!
Giavana de Zitter, co-owner
Giavana de Zitter is originally from Buffalo, New York where she grew up dancing at David de Marie and American Academy of Ballet. She later graduated from Point Park University in Pittsburgh with a Bachelor of the Arts degree in Dance and a Bachelor of Science degree in Arts and Entertainment Management. Giavana danced professionally with Royal Caribbean Cruise lines traveling the world for two years. In between contracts she was certified to teach Pilates with Body One studios Inc. and started studying and training Barre Fitness methods. Moving back to Buffalo, Giavana began personal training in Pilates, and decided to combine her passion for dance and education in business into a studio that offers a healthy, fit and fun lifestyle for women of all ages. The Barre Centric technique was formed with co-owner Rachael Hughes over two years time and they are thrilled to finally share their classes at Barre Centric!
Kaitlin Monaco, teacher
Kaitlin Monaco is originally from Lancaster, New York. Kaitlin began her dance career when she was 3 years old at Karyn Kelly Dance Center, competing on their National Dance Team until she was 18 years old. Kaitlin attended Lancaster High School, where she was a Varsity Redskins Cheerleader. She graduated from Canisius College with a Bachelor of Arts and went on to further her education by obtaining a Master's of Science.  She cheered at the collegiate level for 1 year and then transitioned into cheering for the NFL for 3 years.  Her passion for fitness and dance has led her to become a Barre Fitness enthusiast and is thrilled to become a member of the Barre Centric team.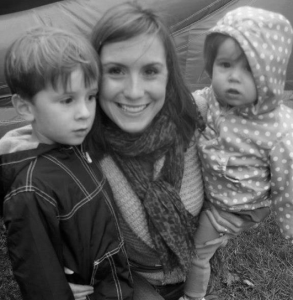 Jessica Fancher, teacher
Jessica was raised in Lancaster, NY, and currently resides in Clarence, NY with her husband and two kids. Jessica was active in sports throughout high school, and had a love for Music and Arts where she became involved in several Musicals, and Show Choirs singing during her school years and beyond. Jessica graduated from Houghton College with a Bachelor of Science in Business Administration which took her to a career in Marketing at Fisher-Price, where she worked for 7 years before having her first child and becoming a stay-at-home mom. Throughout the years, Jessica has been a fitness junkie, focusing on yoga, spinning, strength training, running and now barre! Jessica began attending Barre Centric as a client when the studio first opened and was immediately hooked. She is a member of the Centric Centennials Club and is so excited to pass on her passion for barre with others as an instructor. Jessica is studying to be a certified AFAA Group Fitness Instructor. She loves the effectiveness and healing nature of this workout and 100% believes in its ability to tone and sculpt your body in the smartest and safest way!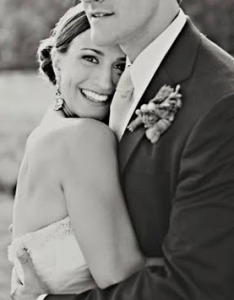 Maria Alsup, teacher
Maria Alsup was born and raised in Atlanta, GA where she received her early training at Dance Stop Studios. With a lifelong passion for dance and living an active lifestyle, Maria has been dancing on-and-off since the age of three. She is an alumna of the Dance Stop Company and has extensive experience in ballet, contemporary, tap, and jazz. Maria holds a B.A. in Communication from Auburn University. She moved to Boston after school where she enjoyed taking adult tap and contemporary classes and was later introduced to Barre Fitness. Barre Centric opened its doors shortly after Maria moved to Buffalo and she immediately became a devoted client and most recently, a member of the Centric Centennials Club. Barre Centric also helped Maria become her fittest self in preparation for her wedding this past June. As an instructor, Maria looks forward to sharing her passion for dance and healthy living with Barre Centric clients.