Welcome to Barre Centric!
Barre Centric is Buffalo's first barre fitness studio, founded in early 2012 by two local dancers! The studio features small group fitness classes that are ideal for toning, flexibility, strength, and balance. We offer various types of barre fitness classes and constantly change our choreography so that your body refrains from plateauing and your muscles keep changing. Our certified and motivating instructors, fun and innovative classes, and positive and encouraging community make Barre Centric the perfect place to change your body and lifestyle. Voted Buffalo's Best Fitness Classes 2013!
Meet us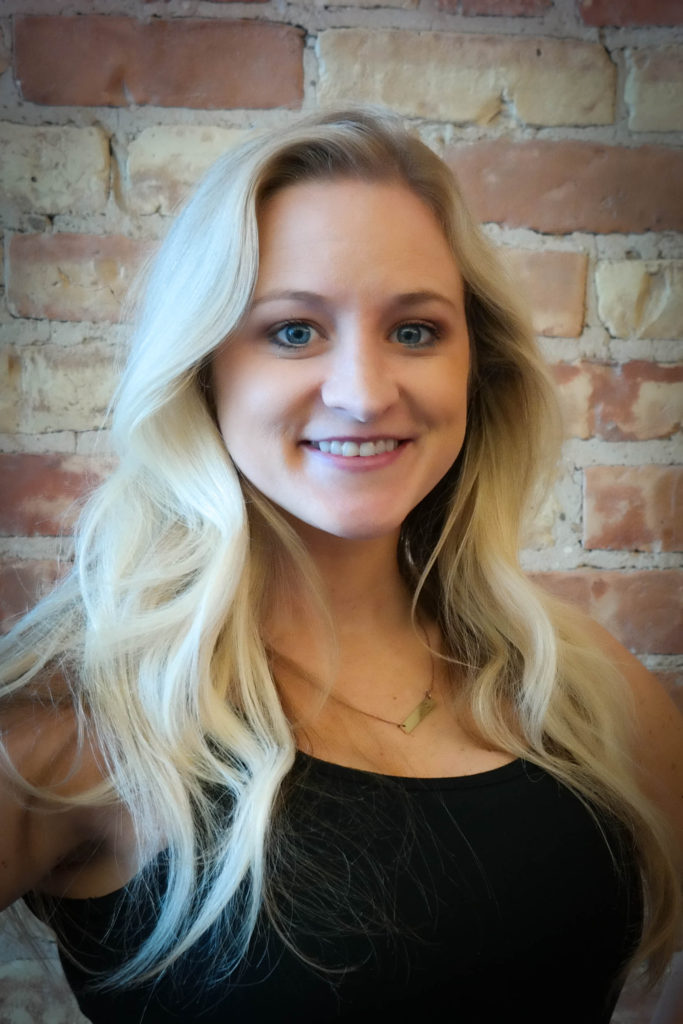 Rachael Jarosz, Co-Owner & Instructor
Born and raised in Buffalo, NY, Rachael has always been passionate about fitness and living an active lifestyle. She grew up playing several sports and dancing competitively at David de Marie. While completing her Bachelor's degree in Business Administration and Spanish minor at The Ohio State University, she was a member of The Ohio State Dance Team all four years. She competed nationally at NDA and UDA Collegiate Nationals and served as captain her senior year. Always interested in new cutting-edge fitness regimens, Rachael wanted to bring a new, effective, and fun workout to the Western New York area and the Barre Centric technique was soon born. Rachael is an AFAA Certified Group Fitness Instructor and is excited to inspire others to strengthen and lengthen their bodies at the barre!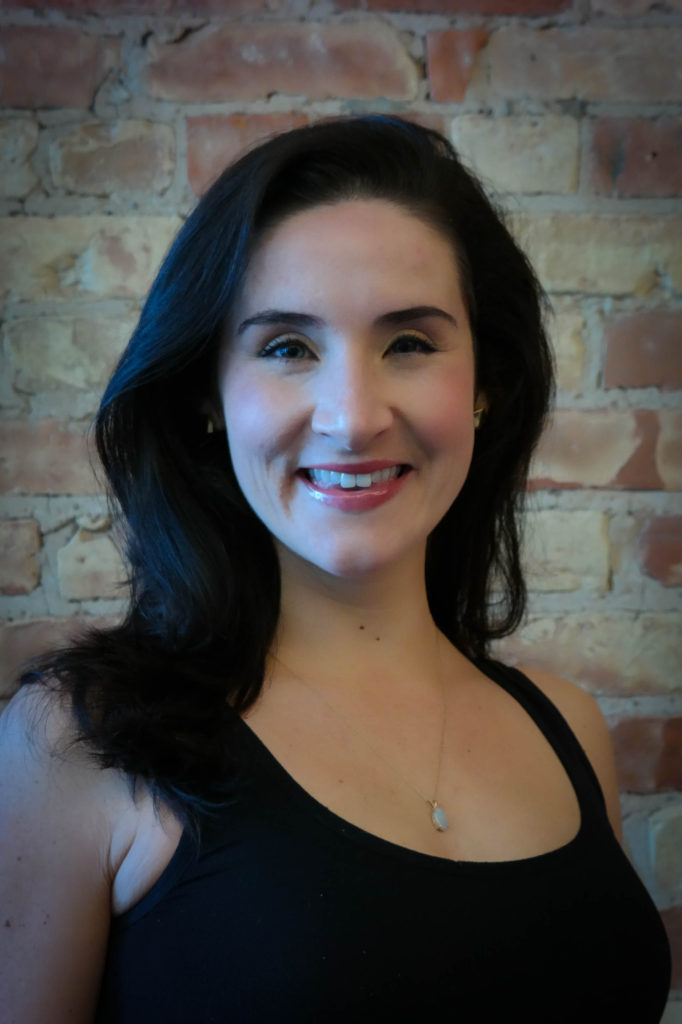 Giavana de Zitter, Co-Owner & Instructor
Giavana de Zitter is originally from Buffalo, New York where she grew up dancing at David de Marie and American Academy of Ballet. She later graduated from Point Park University in Pittsburgh with a Bachelor of the Arts degree in Dance and a Bachelor of Science degree in Arts and Entertainment Management. Giavana danced professionally with Royal Caribbean Cruise lines traveling the world for two years. In between contracts she was certified to teach Pilates with Body One studios Inc. and started studying and training Barre Fitness methods. Moving back to Buffalo, Giavana began personal training in Pilates, and decided to combine her passion for dance and education in business into a studio that offers a healthy, fit and fun lifestyle for women of all ages. The Barre Centric technique was formed with co-owner Rachael Hughes over two years time and they are thrilled to finally share their classes at Barre Centric!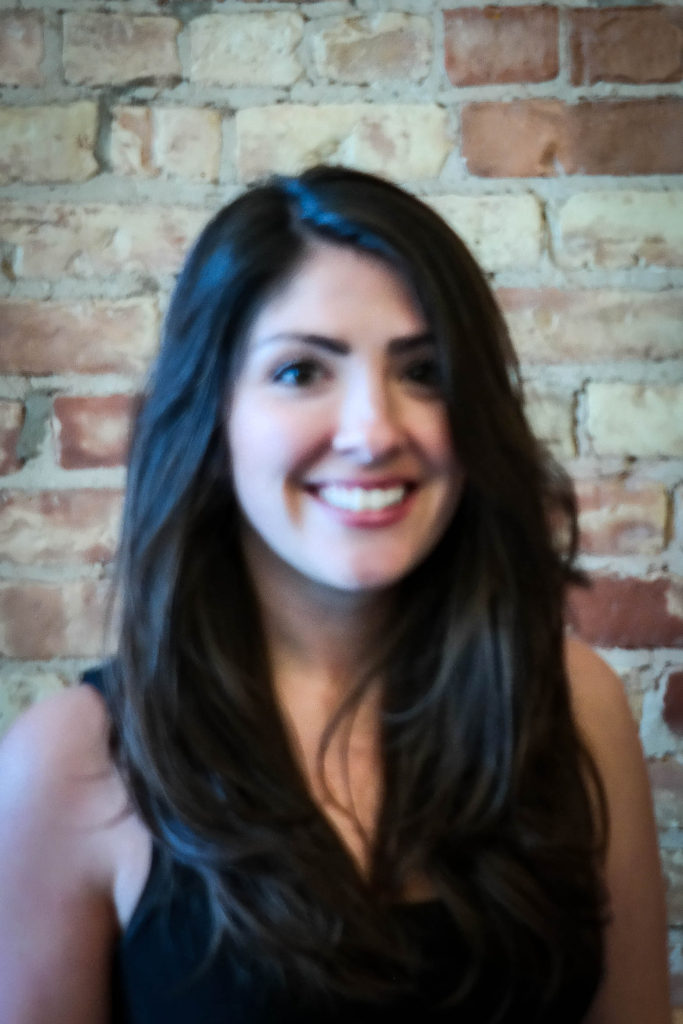 Kaitlin Monaco, Instructor
Kaitlin Monaco is originally from Lancaster, New York. Kaitlin began her dance career when she was 3 years old at Karyn Kelly Dance Center, competing on their National Dance Team until she was 18 years old. Kaitlin attended Lancaster High School, where she was a Varsity Redskins Cheerleader. She graduated from Canisius College with a Bachelor of Arts and went on to further her education by obtaining a Master's of Science.  She cheered at the collegiate level for 1 year and then transitioned into cheering for the NFL for 3 years.  Her passion for fitness and dance has led her to become a Barre Fitness enthusiast and is thrilled to become a member of the Barre Centric team.
Jessica Fa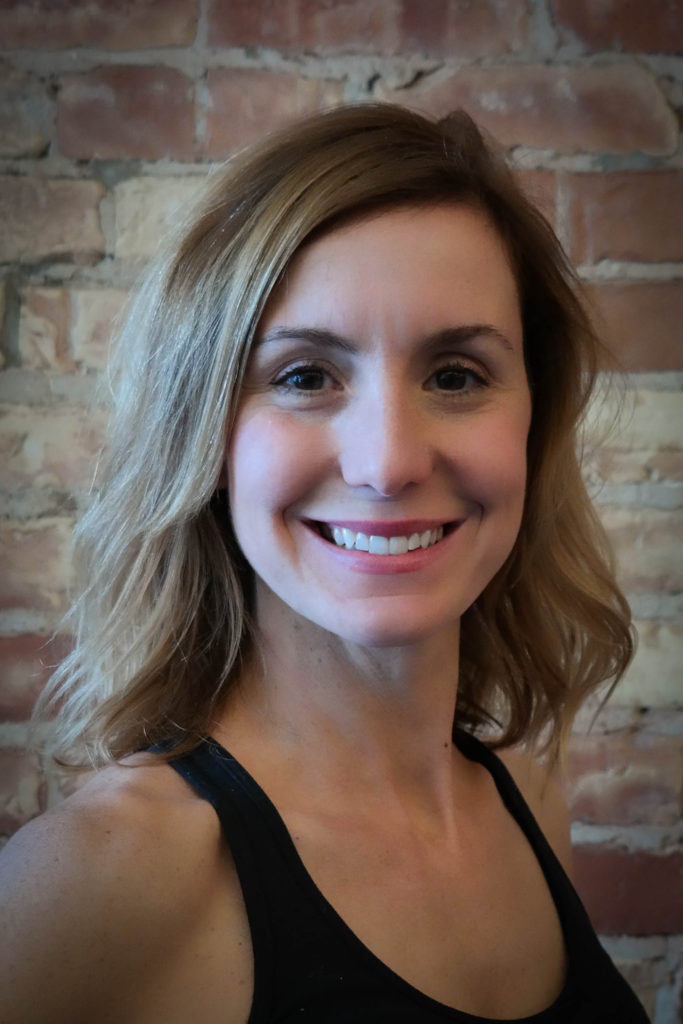 ncher, Instructor
Jessica was raised in Lancaster, NY, and currently resides in Clarence, NY with her husband and two kids. Jessica was active in sports throughout high school, and had a love for Music and Arts where she became involved in several Musicals, and Show Choirs singing during her school years and beyond. Jessica graduated from Houghton College with a Bachelor of Science in Business Administration which took her to a career in Marketing at Fisher-Price, where she worked for 7 years before having her first child and becoming a stay-at-home mom. Throughout the years, Jessica has been a fitness junkie, focusing on yoga, spinning, strength training, running and now barre! Jessica began attending Barre Centric as a client when the studio first opened and was immediately hooked. She is a member of the Centric Centennials Club and is so excited to pass on her passion for barre with others as an instructor. Jessica is studying to be a certified AFAA Group Fitness Instructor. She loves the effectiveness and healing nature of this workout and 100% believes in its ability to tone and sculpt your body in the smartest and safest way!
Elle Anderson, Instructor
Elle was born and raised in Lancaster, New York, where she graduated from Lancaster High School. Elle had taken a passion for fitness at a young age where she cheerleaded locally for about 8 years, and nationally on a competitive travel team for several years. Continuing to follow her passion for Health & Wellness she went on to graduate from the University of Buffalo State with a B.A. in Health & Wellness, and a minor in Psychology. Elle started as a client when Barre Centric first opened and fell in love with the results. Elle is a Certified Personal Trainer through the American College of Sports Medicine. Since graduating Elle has focused on training friends and colleagues. Always looking to help people become their best, she highly believes in barre classes and their effectiveness. She can't wait to share her enthusiasm as an instructor with barre centric clients!

Kelsey Block, Instructor
Kelsey is a native "Buffalonian," and spent most of her childhood dancing competitively. She continued dancing in college and graduated from the University at Buffalo with a B.F.A. in dance. During her time at UB, she suffered a back injury that inspired her to become certified in Pilates so that she could help others dealing with injuries that affect their everyday lives. While she was completing her certification, she also discovered barre fitness classes, which combine her passion for dance, Pilates, and fitness all in one effective and safe workout. She is so excited to be a member of the Barre Centric team, and is looking forward to helping inspire others to live a healthier lifestyle!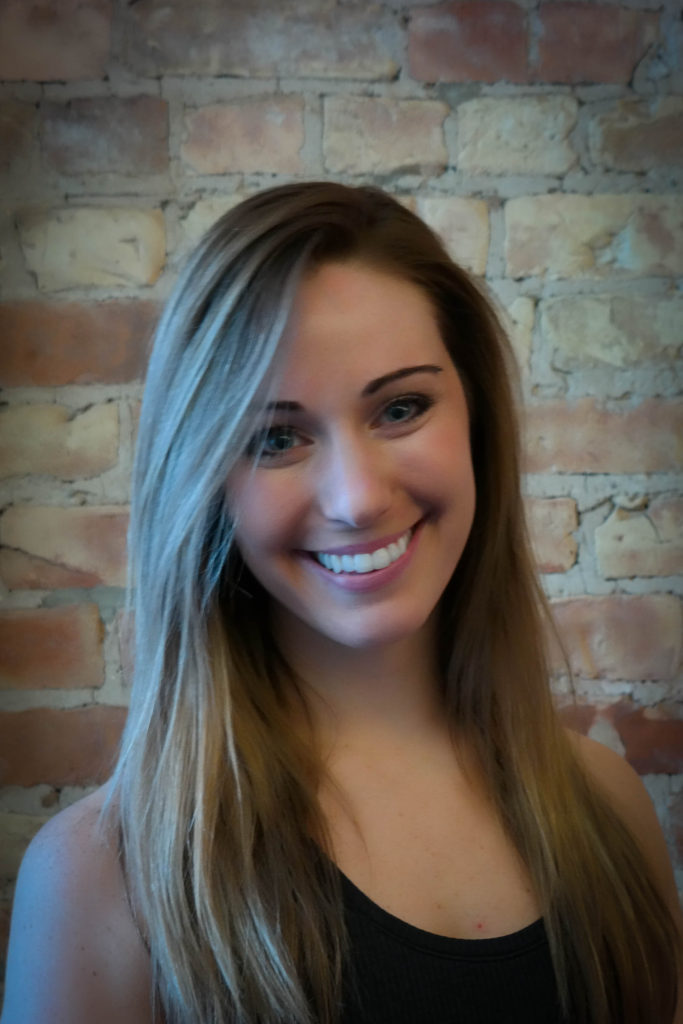 Mandy Kellner, Instructor
Mandy is from Buffalo, NY. She grew up dancing competitively at David DeMarie Dance Studio as well as dancing in the advanced level at Royal Academy of Ballet. She then pursued her passion for dance in college graduating from SUNY Fredonia with a Bachelor of Fine Arts in Dance along with Bachelor of Science in Communication. Mandy now dances with Buffalo's contemporary jazz company ConvergeDance Buffalo. She also dances for, along with being the Director and Coach for Buffalo Bandits, as a Bandette. In addition to teaching at Barre Centric, you can find Mandy bringing all the sassy to the next generation, teaching Jazz dance at Royal Academy of Ballet. Mandy loves the fitness world and went on to complete her full Pilates training conducted through Balanced Body. Mandy just started to dabble into the recruiting world, working full time with StaffBuffalo, a local recruiting firm.  A jack of all traits, Mandy loves bringing her passion, for fitness, dance, Pilates and the Buffalo community into her classes at Barre!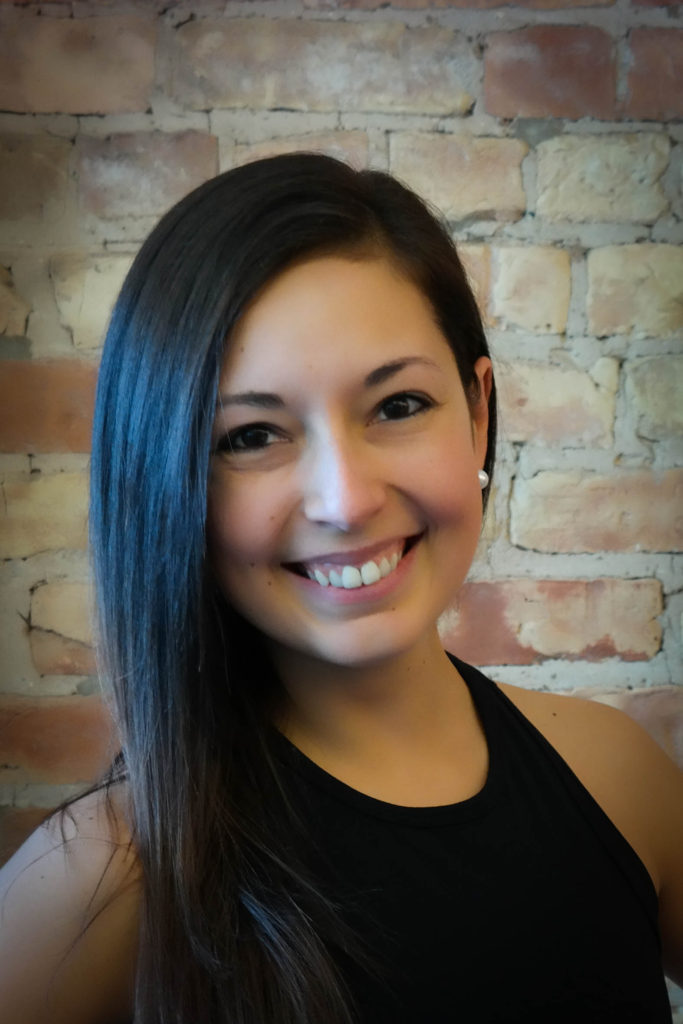 Jacquie Maitner, Instructor
Born in Boston, MA, raised in the Buffalo, NY area, Jacquie began dancing at the age of two and received the majority of her training from Center Stage Dance Studio in Cheektowaga, as well as summer intensive training at the Nichols' Summer Dance Program and the Joffrey Ballet School in New York City. After graduation from high school, she was accepted into the University at Buffalo's Department of Theatre & Dance where she earned her Bachelor in Fine Arts degree and was a member of the resident Zodiaque Dance Company. Upon graduation, Maitner made her move to New York City where she began her professional career. Jacquie began as an apprentice for BalaSole Dance Company under the direction of Roberto Villenueva and was then a soloist for the company. She spent three years working at the world renowned Broadway Dance Center and was promoted to assistant to the director of the Broadway Dance Center's Children and Teen Program. Jacquie has also taught for Rosie O'Donnell's Rosie's Theater Kids as well as various studios throughout Manhattan. While in NYC, Jacquie was certified in Mat Pilates by Linda Farrell through LindaFit in association with Equinox. She fell in love with how Pilates and other low impact fitness styles can heal and reshape the body. Upon her return to her home city, Jacquie wanted to dig back into her dance roots while using her Pilates background. Jacquie is very excited to be joining the Barre Centric team and hopes to bring fun, fitness and health to all!