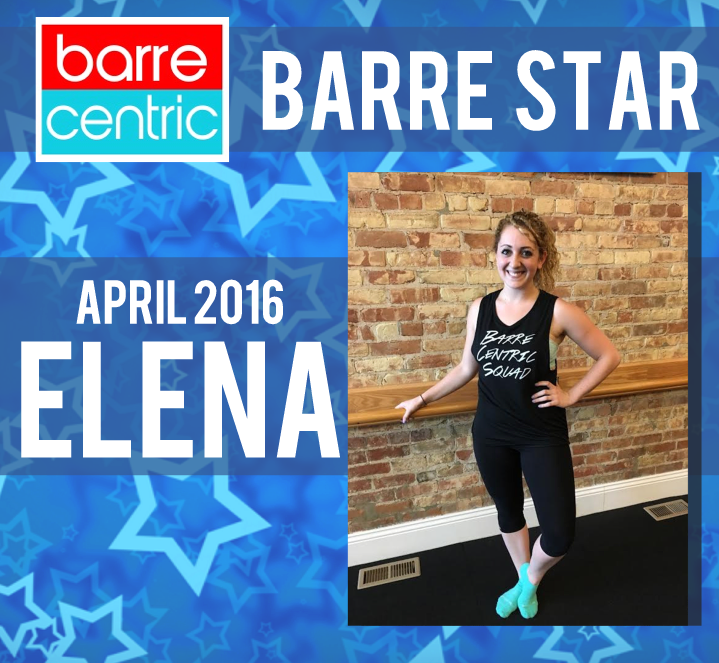 How do you feel your body has changed from Barre Centric classes?
Everything on my body feels tighter! My arms feel more defined, my thighs and waist feel slimmer and my seat feels more plump; isn't that what every girl wants?!
What is your favorite part about coming to Barre Centric classes?
I can always count on a great workout. I was getting so bored with just going to the gym and I was running out of ideas for workouts. At Barre Centric, I don't get bored, I don't have to come up with exercises and there aren't any opportunities to slack off. The instructors are amazing and the environment is one that I really enjoy being a part of.
Advice for anyone thinking about trying their first barre class?
Don't be nervous! It's definitely scary to try something new, but put yourself out there and try it. Even with a dance background, I was nervous to try barre. But it is really the best thing I've done for myself in a while. My motivation is back and for the first time in a very long time I enjoy working out. Barre is the best part of my day!