We chose Charlene for our Barre Star for August! She completes over 20 classes EVERY month and crushes every barre class!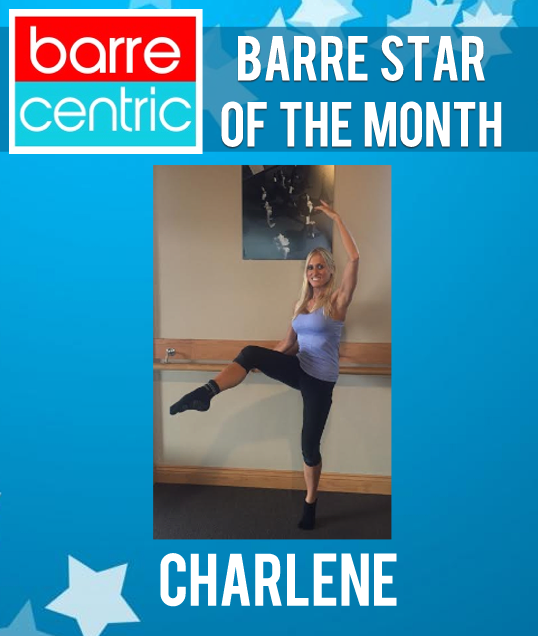 How do you feel your body has changed from barre centric classes?
I have been with Barre Centric for the past 4 months.  In those 4 months, my body has completely transformed to what most people would refer to as a  dancers body (long, lean, and strong).  I have never been this lean in my entire life and I owe it to barre and the team at Barre Centric.
What is your favorite part about coming to barre centric classes?
The Instructors.  They are also so upbeat and helpful. Without these ladies I do not believe that my body would have been able to transform the way it has.
Advice for anyone thinking about trying their first barre class?
Just come and try it out.  I was unsure if barre would be able to provide me with the benefits I was looking for in my exercise program.  After 1 month of barre I was complete amazed on who my body was changing every day.