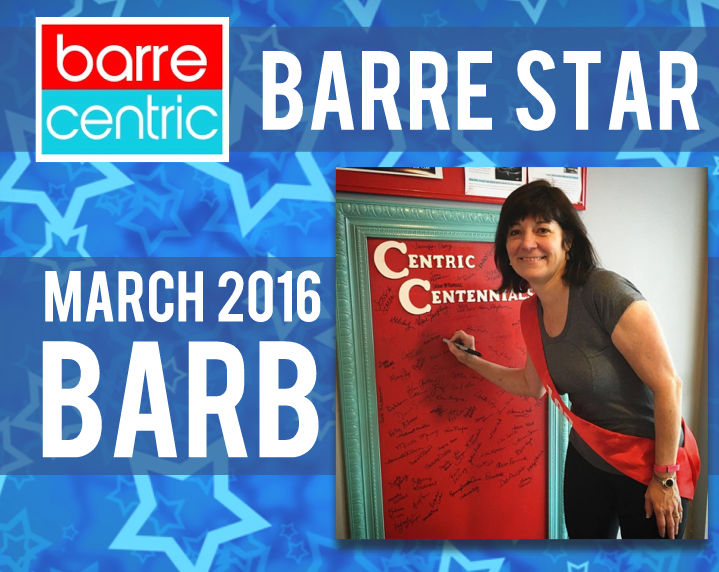 How do you feel your body has changed from Barre Centric classes?
Barre has helped me tone and strengthen. It has also helped my flexibility and I just feel so much better.
What is your favorite part about coming to Barre Centric classes?
Besides the great workout I would say the people. It is positive, energizing and a definite bright spot in my day.
Advice for anyone thinking about trying their first barre class?
Just do it! It is awesome!